Smart Procurement World is the ultimate procurement and inbound supply chain conference in South Africa. This is a sourcing exhibition where you meet sourcing, procurement, purchasing and buying professionals from both government and the private sector. The purpose of the show is for SMMEs to engage with procurement delegates from different entities both private and government to have a diversified client base.
SMMEs still struggle to access markets and get sustainable contracts. In this conference, senior buyers talk through the various processes that are essential to access their markets. Smart procurement prepares suppliers to be ready for business by giving them technical support through buyer-meet-seller onsite platforms.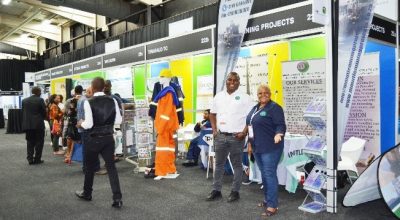 RBED in collaboration with SEDA sponsored Mmutle Mining Projects to take part in the Smart Procurement exhibition which was held at Gallagher Convention Centre in Midrand, by providing them the opportunity to exhibit at the event. The event took place from the 16th to the 19th September 2019.
Mmutle Mining Projects provides the following services:
Material handling services, which consists of efficient earth moving services on all commodities.
Crushing and Screening services, which consists of re-sizing and separation of various materials as per required final specification from clients.
Mining services, which consists of drill and blast services in open cast operations as well as rehabilitation of mined out open cast pits.
Plant Hire services. This is equipment hire for mining and construction services.
The company has continuously reaped benefits from the Smart Procurement exhibitions, as it aided the company to market itself and engage with other companies. It has also enabled Mmutle Mining projects to gain knowledge on the different processes that are important to accessing markets in the mining industry.
Some of the corporate companies that attended the show were Old Mutual, Bryte, BP, Denel, Amscor, to name a few.
We are grateful to The Royal Bafokeng Enterprise Development as well as "SEDA" and "RBH"for continuously developing and supporting us as Mmutle Mining Projects.